quinta-feira, novembro 17, 2005
Notícia interessante do dia 17/11/2005
O filho do ditador Kim Jong I| da Coreia do Norte, quer que Van Damme o ajude na luta contra o terrorismo:

And North Koreans will be interested in Kim Jong Chol's defence and foreign policies - which he proposes should be lead by the 'Muscles From Brussels'.

Inspired by Van Damme's terrorist-busting performance in 1995 film 'Sudden Death', he says: "I'd not allow weapons or atom bombs any more. I'd destroy all terrorists with the Hollywood star Jean-Claude Van Damme."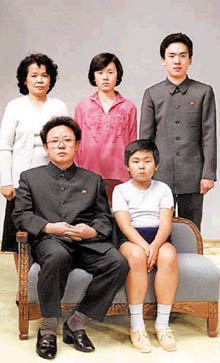 Escrito por Elise às 11:48 da manhã
4 Comments:
Doesnt he realize the van damme is a drunk and drug addict that cant even lift his leg anymore? - M
Looks like Kim jr. took Team America a little bit too serious!
if i was van damme i would be concerned 'cause kim jong's son can be like his dad, and enjoy kidnapping actors, movies directors...
Links to this post:
---